Custom Electronic Services
We are proud to announce that we now offer custom electronic repair services! Have an electronic device and cant find a shop that will even look at it?  Has the warranty expired and are worried the manufacturer will charge you an arm and leg? We have the equipment and experience to troubleshoot to component level on all types of devices big or small. Here are some common examples:
Replacement for cracked cell phone screen.

Bad power socket on cell phone, mp3player, gps, etc…

Power issues(Device does not turn on).

DVD/CD player does not spin or read discs.

XBOX 360, PS3, PS2, not reading game discs and other issues.

Nintendo DS broken case repairs.
Pricing:
There is an initial $40 diagnostic fee that will be applied toward the service completed on the device. Service is based on $40/hour with no minimum in addition to any parts needed to complete the repair. If we cannot repair the device for any reason you pay nothing!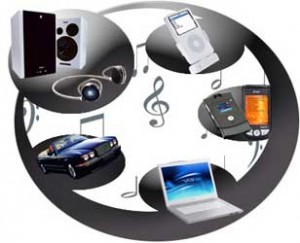 Media Conversions:
We can convert just about any media type for you!
Convert VHS to DVD. $14.99 each
Convert CD's to MP3, AAC, Flac, WAV, or WMA format. $2 per CD
Convert photos to digital photos and compile them onto CD. $0.05 per picture + $0.25  per CD
Take any of your media and make a custom DVD with menu and titles. From $79.99